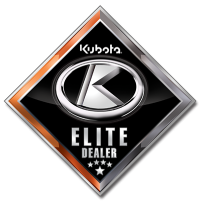 WE ARE RIPPEON EQUIPMENT.
Your Mid-Atlantic Kubota Dealer.
We provide quality equipment and customer service backed by technical expertise to establish long-lasting relationships with our customers.
We carry New and Used Equipment from Top Brands in the Agricultural, Construction, and Landscaping Industry such as Kubota, Honda Power Equipment, Scag, Land Pride, eXmark, Stihl, HLA Attachments and more.
You can find Tractors, Skid Steers, Zero-Turn Mowers, Generators, Loaders, Excavators, Leaf Blowers, Chain Saws, Water Pumps, Pressure Washers and many more. We welcome you to explore our website and choose the equipment you need to get the job done!
We'd love to meet you and show you what all we have to offer, so stop by and let us show you why our customers keep coming back!
OUR INVENTORY
Wheel Loader For Sale: Kubota R430R3

CALL FOR AVAILABILITY

View Details

Snow Pusher For Sale: Boss SNR24400

CALL FOR AVAILABILITY

View Details

Skid Steer-Track For Sale: Kubota SVL65-2HWC

CALL FOR AVAILABILITY

View Details

Excavator-Mini For Sale: Kubota KX71-3SR42

CALL FOR AVAILABILITY

View Details

Chipper-Self Propelled For Sale: Bandit 18XP

CALL FOR AVAILABILITY

View Details

Excavator-Mini For Sale: Kubota U17VR1

CALL FOR AVAILABILITY

View Details

Tractor For Sale: Kubota BX2370

$12,499 USD

View Details

Zero Turn Mower For Sale: Kubota Z781KWI-54

CALL FOR AVAILABILITY

View Details

Stump Grinder For Sale: Bandit SG40W

CALL FOR AVAILABILITY

View Details

Utility Trailer For Sale: Cam Superline P5CAM18FTT

CALL FOR AVAILABILITY

View Details

Excavator-Mini For Sale: Kubota U55-5R3AP

CALL FOR AVAILABILITY

View Details

Misc. Grounds Care For Sale: Fisher 85450

CALL FOR AVAILABILITY

View Details

Spreader For Sale: Fisher 85202

CALL FOR AVAILABILITY

View Details

Skid Steer For Sale: Kubota SSV75PHC

CALL FOR AVAILABILITY

View Details

Utility Vehicle For Sale: Kubota RTVXG850RLA23

CALL FOR AVAILABILITY

View Details

Utility Vehicle For Sale: Kubota RTV-X1100CWL-H

CALL FOR AVAILABILITY

View Details

Utility Vehicle For Sale: Kubota RTV-X1140WL-H

CALL FOR AVAILABILITY

View Details

Misc. Grounds Care For Sale: Brown R450HA

CALL FOR AVAILABILITY

View Details

Seeder For Sale: Stinger SS2400ST

CALL FOR AVAILABILITY

View Details

Water Pump For Sale: Honda WT20XK4AC

CALL FOR AVAILABILITY

View Details

Pressure Washer For Sale: Vortexx VX30405D

CALL FOR AVAILABILITY

View Details